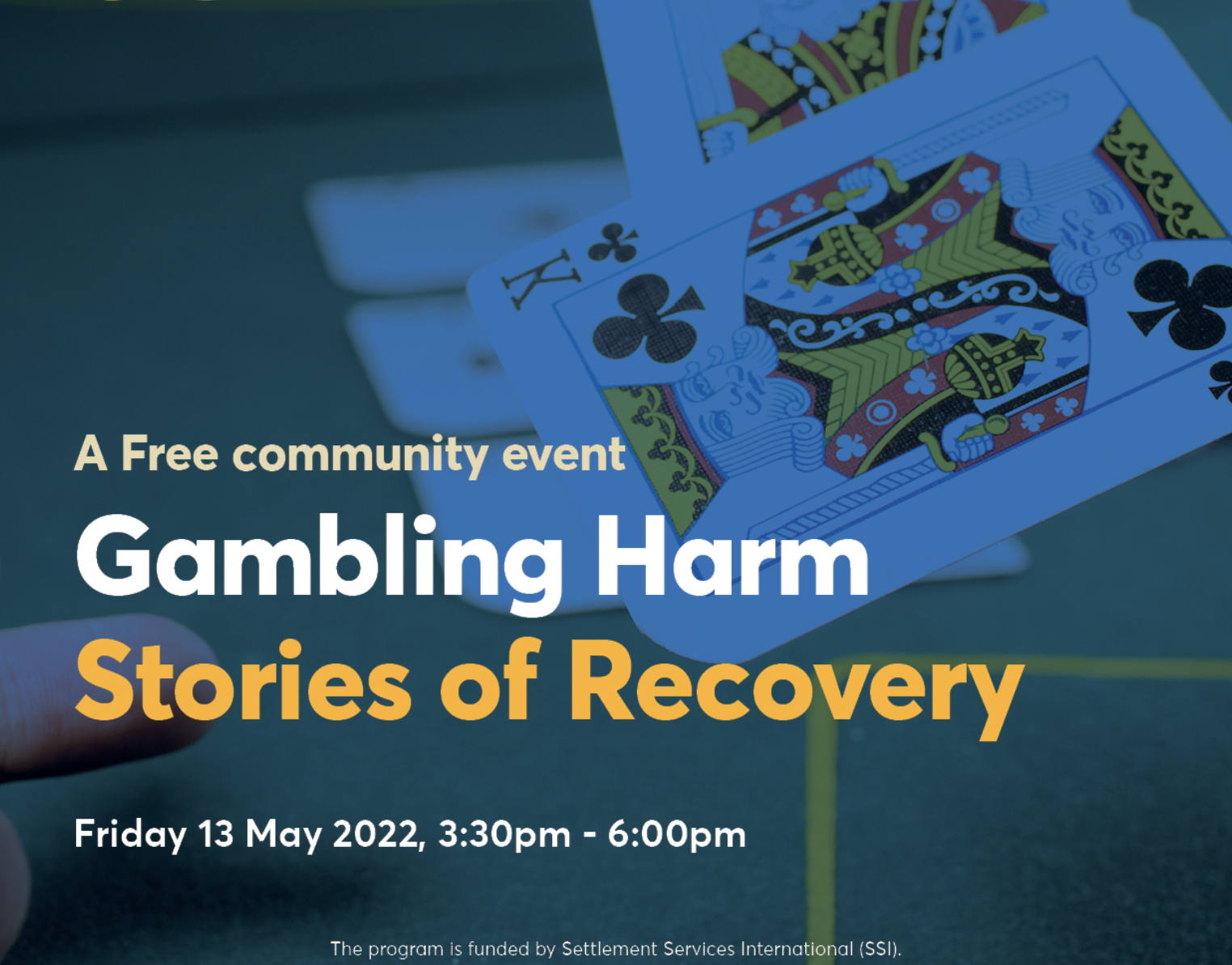 When

Friday 13th May

Time

3:30pm - 6:00pm

Where

Head Office 7 Union St Brunswick
Gambling Harm – Stories of Recovery
𝗣𝗥𝗢𝗡𝗜𝗔 𝗹𝗮𝘂𝗻𝗰𝗵𝗲𝘀 𝗻𝗲𝘄 𝘃𝗶𝗱𝗲𝗼 𝗼𝗻 𝗴𝗮𝗺𝗯𝗹𝗶𝗻𝗴 𝗵𝗮𝗿𝗺 𝗮𝗻𝗱 𝗿𝗲𝗰𝗼𝘃𝗲𝗿𝘆
A new video is being released by PRONIA that sheds the light in the depths of gambling-related harm through the stories of people who have recovered. Individuals and community groups are invited to attend the formal video launch on Friday 13th May at 3.30pm – 6.00 pm at PRONIA offices 7 Union Street Brunswick.
The 'Gambling Harm – Stories of Recovery' video was produced in English with Greek subtitles. The aim of the video is to reduce gambling harm in our community.
The film launch includes introduction from guest speaker and Chairman of the Board of Victorian Responsible Gambling Association, Mr. Tass Mousaferiadis who will shedding the light on the issue of problem gambling.
This is a community free event and open to the public. To reserve your seat, please call PRONIA at (03)93889998.
Book Event