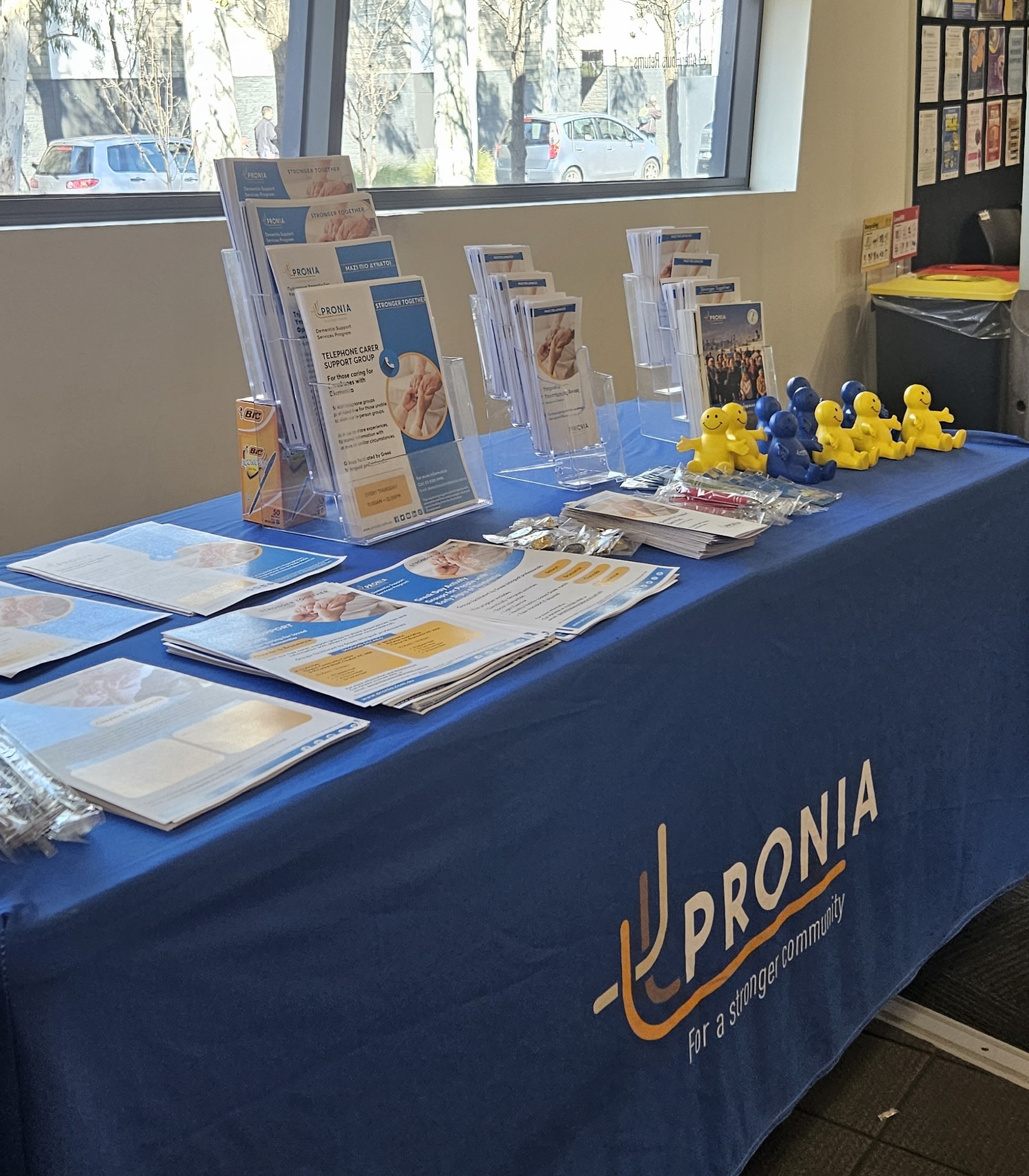 Dementia Action Week
𝐏𝐑𝐎𝐍𝐈𝐀 𝐦𝐚𝐫𝐤𝐞𝐝 𝐭𝐡𝐞 𝐞𝐧𝐝 𝐨𝐟 𝐭𝐡𝐞 𝐃𝐞𝐦𝐞𝐧𝐭𝐢𝐚 𝐀𝐜𝐭𝐢𝐨𝐧 𝐖𝐞𝐞𝐤 𝐰𝐢𝐭𝐡 𝐚𝐧 𝐢𝐧𝐟𝐨𝐫𝐦𝐚𝐭𝐢𝐯𝐞 𝐞𝐯𝐞𝐧𝐭 𝐚𝐭 𝐂𝐥𝐚𝐲𝐭𝐨𝐧 𝐂𝐨𝐦𝐦𝐮𝐧𝐢𝐭𝐲 𝐂𝐞𝐧𝐭𝐞𝐫 𝐨𝐧 𝐒𝐮𝐧𝐝𝐚𝐲 𝟐𝟒𝐭𝐡 𝐨𝐟 𝐒𝐞𝐩𝐭𝐞𝐦𝐛𝐞𝐫.
The participants had the opportunity to hear from Professor Bianca Brijnath (NARI) on issues around dementia. PRONIA's Lucy Louka also informed the audience about the program "Stronger Together" that PRONIA runs in order to support people with early stages of dementia and their families/carers.
Vice President of the Greek Community of Melbourne and well-known singer and songwriter Anthi Sidiropoulos entertained the audience with Greek music and songs. At the end of the presentations, all participants were treated to tea and sandwiches and enjoyed meeting others as well as discussing with PRONIA's staff about the dementia support programs.