Ms Tina Douvos-Stathopoulos – CEO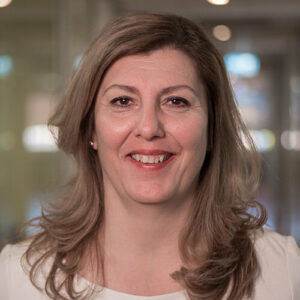 Tina Douvos-Stathopoulos is the CEO of PRONIA, an ethno-specific welfare organisation servicing over 8000 people annually. Appointed CEO in November 2016, her business acumen, service knowledge and drive to achieve professional and organisational goals has contributed to the exponential business growth of PRONIA and its services.  Tina holds a Bachelor in Social Work and Masters in Business Administration.
Throughout her 33 year career in community services she has built a reputation for implementing innovative service models having successfully delivered over 350 programs for the Australian-Greek and broader multicultural community in response to social issues.
 A strong advocate for multicultural affairs Tina has represented communities through her participation on various government committees, national peak bodies, and is a current member and non-executive Board Member of Relatewell.
Qualifications:
Bachelor of Social Work
Graduate Certificate in Management
Masters B.A
Previous Board and Advisory Positions:
Board Member Victorian Immigrant & Refugee Women's Coalition (VIRWC)
Board Member Buoyancy Foundation
Member of City of Monash Migrant Advisory Committee
Current Positions:
Member Victorian Multicultural Commission (VMC) Eastern Metropolitan Regional Advisory Council
Member Elder Abuse Roundtable Committee
Member FECCA Women's Policy Committee
Member FECCA Positive CALD Ageing Network